Welcome to the White Sands Civic Association website!

Annual Meeting
Thursday, June 24th 7:00pm
This years annual meeting is being held online again this year. www.blackstoneam.com/meeting Packets have been mailed as well to send in your proxy ballot if you can not attend.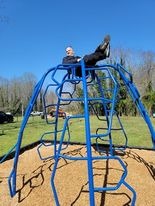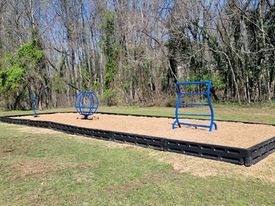 New Playground Equipment!!
We are in the process of upgrading the playground equipment. The first phase has been installed. This includes four new pieces for climbing and spinning. The next phase will be the end of this summer or early fall. It will include an entirely new swing set and a new bridge for the older piece as well as replacing some of the old panels on it. A special mulch will be put down this weekend. We welcome any volunteer help Saturday, 4/3 at 10am.

We have already had an act of vandalism with some unknown children carving words into one of the pieces. We have already passed this on to our officer. The area is going to be setup with video surveillance and any illegal activities in the future will be recorded and turned over to the sheriffs office. We want to make sure families with young kids feel safe bringing their children here to play. This is a playground meant for kids under the age of 12. Any child under the age of 8 must be accompanied by an adult or someone over the age of 13 as per Maryland law. There are 2 trash cans dumped weekly. Please make sure your trash is being put in one of these to help us keep this area clean.

FREE MULCH!
There is a left over pile of mulch OUTSIDE of the playground fence. First come first served. Try not to get it spread everywhere and no full truck loads please save some for others.




Dirt Bikes and ATV's in the Community-
Untagged Dirt bikes and ATV's are prohibited on White Sands Roads and are only allowed on a residents own property. They are also not allowed on SMECO powerlines. Violations will be reported and may result in fines.