Welcome to the White Sands Civic Association website!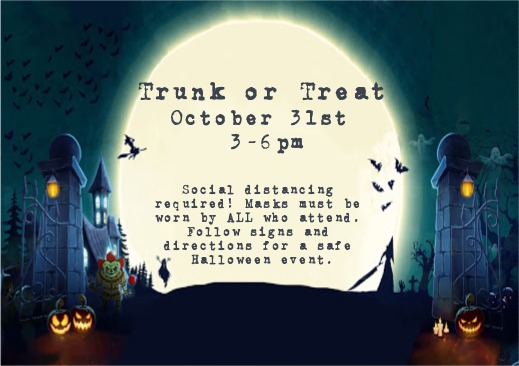 Halloween Trunk or Treat
Saturday, October 31st 3-6pm
We will be hosting a modified County approved Trunk or Treat event. Face masks are required for all over 2 years old. And set up will allow us to keep families social distanced. There will be one entrance point only located on Sycamore Road. We are allowing a longer time then normal this year to allow families to go through table by table separate from other families to adhere to the counties guidelines. All treats provided will be store bought and individually wrapped. To also keep this as contactless as possible it has been asked to have multiple candies bagged together so that the child or parent can pick up the item specifically for their child vs normal us placing it in there bags for them. Please message me if you would like us to provide you will some treat bags to help facilitate this for those wishing to set up a table/car space. And please let me know if you have any questions or if you haven't already expressed an interest in a table and would still like to sign up for a spot. Email [email protected] with questions or requests.





Board Meeting
Thursday, November 12th 6:30pm
This month we will be using the Zoom meeting platform for our monthly Board Meeting. Make sure you have downloaded Zoom to your computer or phone if you plan on joining the meeting. The link to join can be found on the calendar of events.



Dues
Bills were mailed the end of June for this years dues.  We understand paying bills are can be hard under normal circumstances for many and right now especially so. If you have any issues paying these please contact Blackstone Management and let us know. There are multiple payment options available as well.

Dirt Bikes and ATV's in the Community-
Untagged Dirt bikes and ATV's are prohibited on White Sands Roads and are only allowed on a residents own property. They are also not allowed on SMECO powerlines. Violations will be reported and may result in fines.